Tennis Fylde League Champions
Check before attending regular activity for the first time. Contacts below.
Welcome to Our Club
We're a friendly and busy racquet sports club based in St Annes on the Fylde coast. There is lots going on to cater for most needs including many tennis, squash and table tennis teams plus organised weekly social tennis and squash. On the tennis side there are weekly classes for beginner adults and kids as well as improver groups and 1-on-1s plus a Tennis Tower ball machine.
Looking forward, we host a number of national LTA junior events annually. We would like to build up our junior squad with a view to seeing our players in these events. Also we have a vacancy for a squash pro to help introduce the next generation to the sport.
As a members club we don't offer a "pay and play" option to non-members, but full adult membership works out less than £18 per month and once you have joined you can pay a guest fee to bring a friend or family member to play.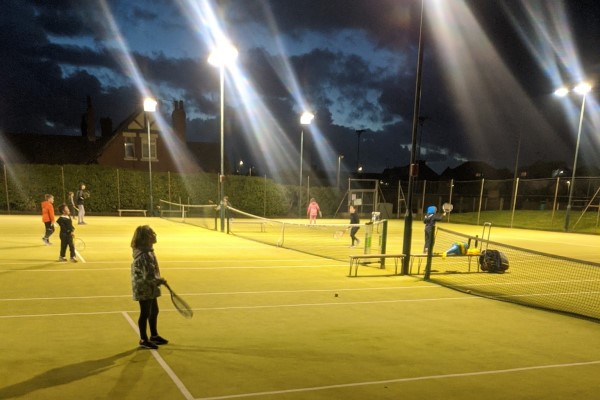 We have nine tennis courts. Six are hard courts, three of which are floodlit, and three are all-weather astroturf courts which are also floodlit so you can play pretty much all year round.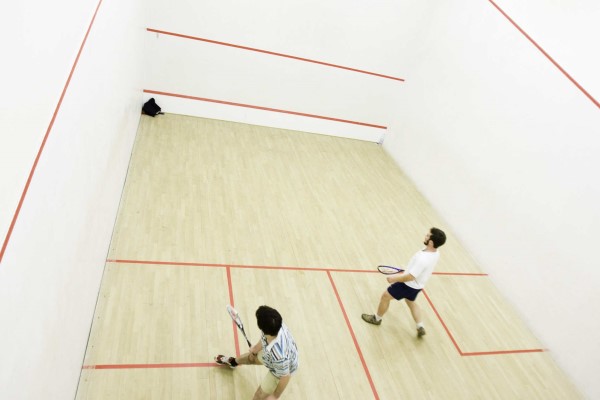 We have three squash courts, one of which is glass backed with seating. The club fields a number of teams in the NW Squash League and there is weekly social squash throughout the year.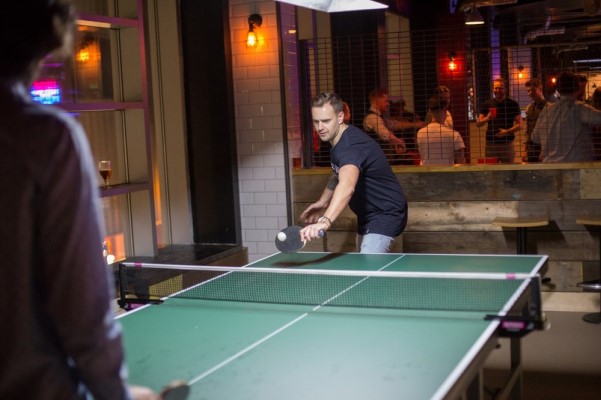 The bar area is open all day everyday from 8am till 11pm with free Wifi, table tennis, teas and coffees and board games. The actual bar opens every night from 7pm. Available for private hire.
Probably the best racquet sports venue on the Fylde Coast
As well as the facilties listed above:
Full range of tennis coaching available. From beginners and kids classses to improvers and 1-on-1s.
Hosted social tennis and squash each week (see calendar above). Just bring a racquet. Tournaments throughout the year. Some fun. Some serious!
Tennis Tower ball machine. Unlimited use for £30 per year on top of standard subs.
Many squash, tennis and table tennis teams entered into local and national leagues.
Database to upload tennis singles match results. Upload and track your progress. (Doubles, squash and table tennis coming soon).
Plus the use of our gym for all playing members which includes rowing machine, bike, elliptical trainer, treadmill, free weights and wall mounted multigym.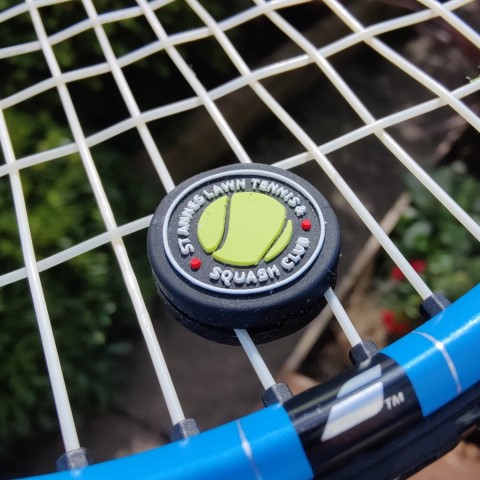 Bar & Social
The bar area is accessible all day long from 8am to 11pm with the bar itself serving drinks from 7pm.
There is cool social stuff throughout the year, music, quiz nights, parties as well as watching social sports on the big screen. Plus every day there is:
Teas and coffees (bean to cup returning soon)
Table tennis
Free WiFi
Poker Night
Board games including monthly backgammon club
The bar is available to hire for private fumctions for £50 for non members and £25 for members.
Vibrant online ladders for tennis, squash, table tennis and racquetball
Latest fixture results:
| | | | | | | | |
| --- | --- | --- | --- | --- | --- | --- | --- |
| | Stuart vs Daniel | 6 / 2 | 6 / 2 | | | | |
| | Daniel vs Kenny | 3 / 6 | 6 / 0 | 10 / 7 | | | |
| | Kenny vs Stuart | 2 / 6 | 4 / 6 | | | | |
| | Ian vs Kenny | 3 / 6 | 6 / 2 | 10 / 4 | | | |
| | Kenny vs Ian | 6 / 1 | 5 / 7 | 10 / 9 | | | |
| | Kenny vs Ian | 7 / 6 | 0 / 6 | 10 / 5 | | | |
| | Kenny vs Ian | 7 / 5 | 6 / 4 | | | | |
| | Stuart vs Daniel | 6 / 2 | 6 / 2 | | | | |
| | Kenny vs Ian | 7 / 6 | 6 / 3 | | | | |
| | Craig vs Daniel | 4 / 6 | 4 / 6 | | | | |
Teams Leagues Fixtures & Results
Brief History of SALTSC
St Annes Lawn Tennis and Squash Club is a Victorian Tennis Club dating back to 1900. It was established by a group of enthusiasts using municipal courts at Hope Recreation Grounds and Ashton Gardens in St Annes. In 1920 they carved the current site from the sand dunes by Clifton Drive North and by the 1930s the club was so successful they extended the pavillion and constructed three new grass courts complete with a stadium for 2000 spectators (note to members - think where the grassy knoll/beer garden is now). It became one of the leading clubs in the north during the pre-television heyday of exhibition tennis with such players as Bunny Austin, and Kay Stammers wowing the crowds. The venue hosted Wimbledon qualifying tournaments and every year up to 1950 saw a club member advancing to the final event in SW19.
The 1960s saw an expolsion in popularity of squash and so first two, then a third, squash courts were constructed either side on a new clubhouse building which was opened by many luminaries such as Fred Perry and people were treated to an exhibition match between Rod Laver and Ken Rosewall.
While having winning teams is important, it is vital for the clubs activities to involve all its members and SALTSC has always had a thriving social side.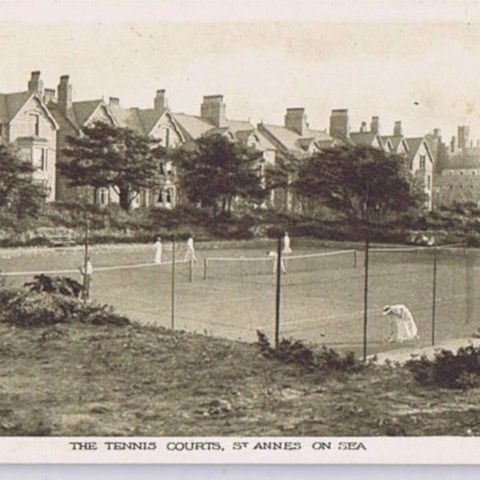 Facilities
More Good Things
Gallery
Check out some Pictures
All
Sports
Clubhouse
Historical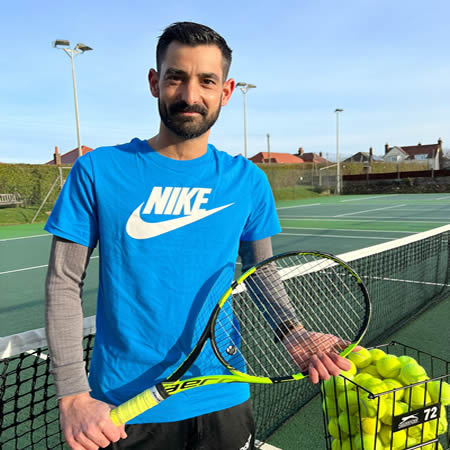 Pete Hamadi
07825215263 | petehamadi@gmail.com
"Hi! My name is Pete and I am the Head Junior Pro. I am a LTA level 3 coach and a level 4 strength and conditioning coach. I have been delivering tennis programs for over 15 years in the local area, Europe and USA. I have a strong track record of developing junior players and helping them reach their potential. There is a full coaching program on offer at St Annes for ages 2-18 that includes tots tennis, mini tennis, squad coaching, youth clubs and tailored individual sessions. Also on offer are regular junior teams, competitions and matchplay events."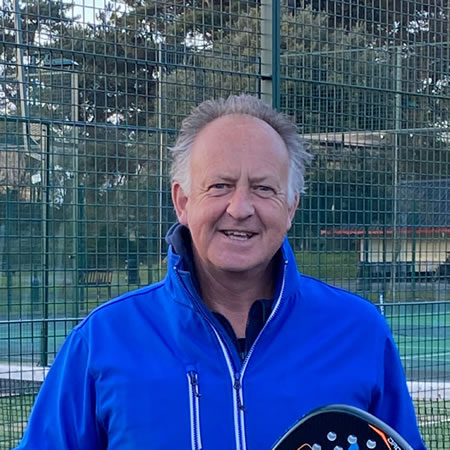 Steve Riley
07957 110403
Steve Riley is delighted to be part of the coaching team and is joining as senior coach.

He is a Level 5 LTA qualified coach, with vast experience developing programmes and facilities over the past 25 years. He is available for tailored individual lessons and is keen to pass his knowledge to all levels from beginners to advanced players as well as weekly group sessions (see calendar above). Steve has been Lancashire county champion on a few occasions and is from Blackpool where he now lives. He currently plays for Lancashire seniors and is Queens Club doubles age group champion. He is a keen Padel tennis player and coach and recently brought Padel to the Fylde coast.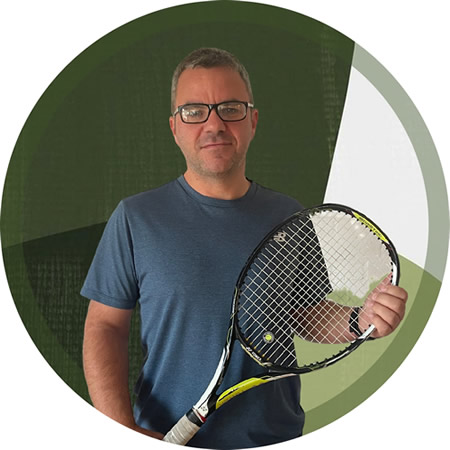 Stuart Masheter
07971 759062
"Tennis Chairman & Coach. Hi, I arrange the club tennis related activities including tournaments and teams. Also I am working towards my Level 3 coaching and currently offer 1-on-1 hitting with members."
Contact us using form below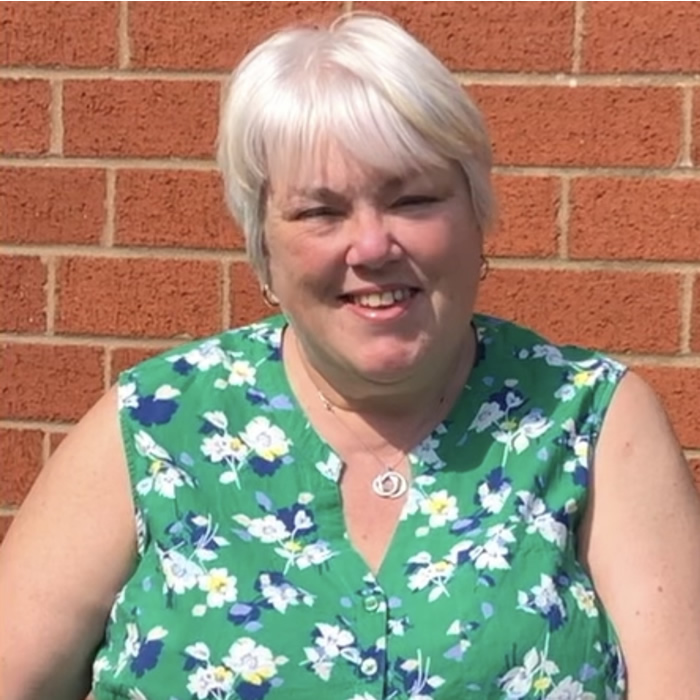 Sarah
Chairman - Contact for General Enquiries
We look forward to meeting you at St Annes Tennis Squash Club. Our high quality courts, great facilities and friendly coaches and members will help you enjoy your time here and make it feel like home from home.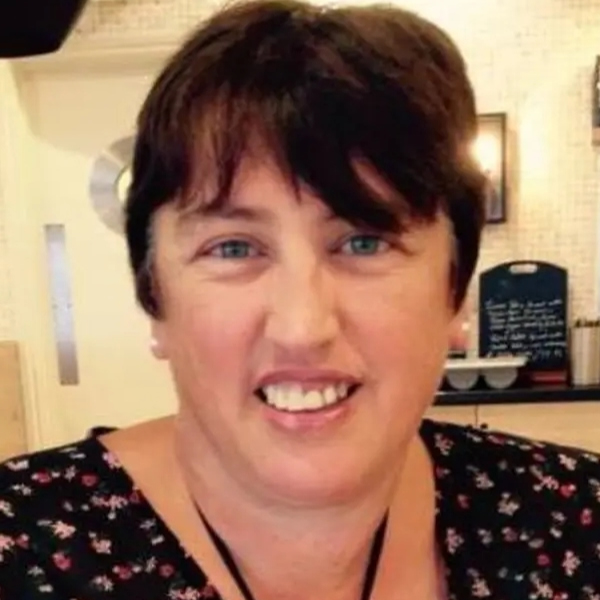 Sarah
Welfare Officer
Contact me below with any welfare questions.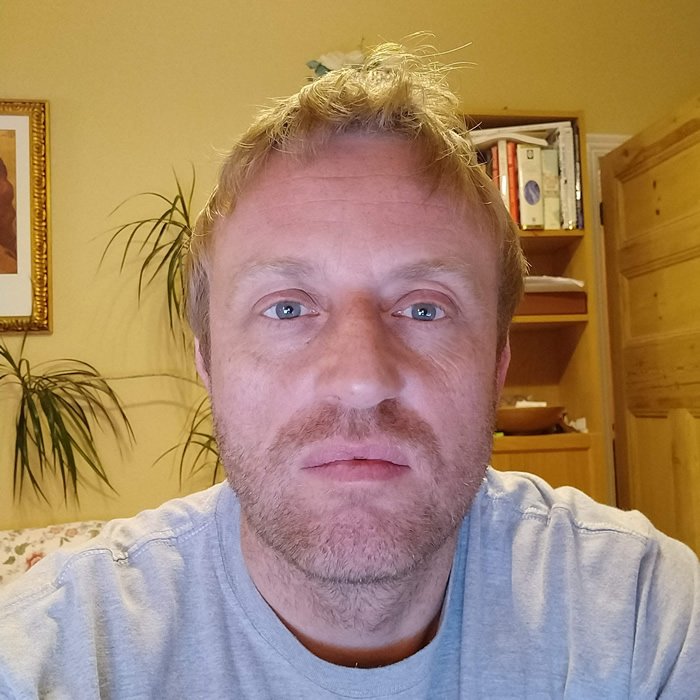 Kenny Broadbent
Treasurer and IT
My job is to try help keep the wheels running. But I also run the online results database, currently for tennis singles - adding a competitive edge to your practise games - with squash, table tennis and doubles tennis coming soon.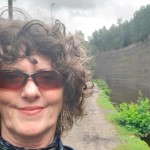 Simone Lawton
Cresent Yoga
Yoga classes to the general public for all levels with fully qualified Iyengar Yoga Instructor with 27 years experience. Being flexible is not a requirement. Bookings only. Call 07737 583637 or use the form below.
Our Address
St Annes on Sea Lawn Tennis and Squash Club
Avondale Road, St Annes, FY8 2QJ
Email Us
stannesltsc@gmail.com
Call Us
General 07483 162830