Autumn 2018 Quarterly Newsletter
Newsletter Autumn 2018 by Marion Nuttall. Secretary @ SALTSC | 26th September 2018
INTRODUCTION
TEAM NEWS: TENNIS & SQUASH & MONKEY TENNIS
SOCIAL
VOLUNTEERING
NEW YOGA STUDIO
MEMBERSHIP

Welcome to our Club`s second Newsletter and a particular welcome to the new members who joined this summer. We have now completed the league tennis season which has been a busy time with a number of events as well as league matches, and look forward to the squash season as autumn approaches.

Club Night - Tuesdays from 6.30pm, with free lights & balls, has been much more successful this year and members appreciate `hosting` by our head coach Jonathan Churchman and members of the Tennis Committee. The number of attendees has been better this year with 3-4 courts regularly in use. It is particularly helpful for new members to get to know other members so please come and support it if you can.

TEAM NEWS: TENNIS & SQUASH.
The Club currently has six Tennis teams in the Fylde League plus two in the Ribble League and two Junior Boys Teams.

The Ladies 1st Team captain, Sarah Barraclough, is delighted to report that, after a very tough season, the Team will stay in Division 2 next season. The players: Sarah Barraclough, Julie Bennetts, Belinda Greenwood and Shelagh Parkinson, supported by Heather Churchman, Lara Newell, Rosalind Ridings and Ana Torres, finished the season with 19 points, 2 points ahead of their nearest rivals, Broughton LTC. They hope to maintain their level next year.

Congratulations to the St. Annes Ladies` A Team entered in Division 5 for its first season and coming second, only narrowly behind the League`s Leaders Garstang A. The Team Captain, Mo Pemberton, thanked everyone involved: Carole Booth, Eva Romanova, Laura Chadwick, Helen Ikin, Helen Bond, Marion Nuttall & Zoe Williams---and particularly Carole who admirably took over the captaincy during Mo`s holiday for two weeks. Mo praised the `ethos` of the team with great camaraderie and everyone working together both on and off the court. A celebratory meal will be arranged.

The Men`s 1st & 2nd Teams have had a very successful season. The Men`s 1st Team, Captain Joe Ridings, finished at the top of Division 1 by winning a key match 3-1 at Broughton. Their success is a terrific achievement and there were some long hard fought matches throughout the season. The 2nd Team captained by Russ Baker finished the season in third place in Division 2 behind Lytham and Norbreck. This is a very good result for the 2nd Team which, in the previous seasons, has just avoided relegation.

The two Ribble League Teams, Captains Russ Baker & Stuart Masheter, retained their positions in Divisions 1 & 2 respectively. The 1st Team finished the season in the middle of their Division and the 2nd Team consolidated its place finishing in the lower half but well clear of the bottom two teams who will be relegated. Both Ribble League Teams struggled to find enough lady players of the required standard who were willing to play team matches, an unfortunate and ongoing problem.

The Club Tournament Finals will be held late September and the Presentation Evening is on Saturday 17th November at 6.30pm. Come and support these events.

The Squash season has just started and there are three teams entered in the North West Counties Squash League: the first Team is in Division 2 Central, the second in Division 3 Central North following promotion last season and the third Team in Division 5 Central North. New members interested in playing squash will find information on the Club`s noticeboard along with the dates/times of matches. There will be at least one team at home most Thursday evenings and spectators/supporters are very welcome.
Social squash is organised on Monday evenings --come down to the Club and have a friendly game--with free lights!

MONKEY TENNIS.
If you want to play more singles with people of your own standard look at our new online Monkey Tennis Singles Ladder here. I wrote about Monkey Tennis in the previous Newsletter and the online system has been tested over the summer. Posters with more information about how it works will be appearing around the Club soon but in the mean time you can sign up and start playing straightaway and you can play as little or as often as you want. If you have a regular singles game with a friend then you can both sign up to record your scores and gain points. You don`t have to respond to a challenge if you don`t want to [unless a rare Golden Challenge is issued which you must accept!]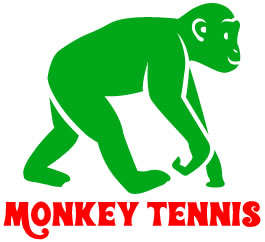 SOCIAL EVENTS
Richard Graham responded enthusiastically to my request for information.
The Best of British Night., 28th July, received great feedback from the 50 diners who enjoyed a 3-course waitress-served meal followed by entertainment from Rob Kelly & Andrew Richardson. The use of round tables supplied by the caterers was a great success. The lounge bar was festooned with Union Jack bunting supplied free from Affinity Lancashire [formerly Freeport, Fleetwood] and put in place by Alex Goldie.
What next then? Richard has organised two more events before Christmas. The first, on Saturday 27 October 2018, is a repeat of last year`s successful Race Night hosted again by Ian Bradshaw from `The Magic House.` Tickets are just £5. For those who haven`t been before, there are eight horse/dog/pig races played on the screen in the lounge and you bet as little as £1 on a horse, with the tote [that`s Richard] paying out to the winners. It`s all done in a light-hearted way and, with fewer races than last year, there will be more time for socialising and maybe a bit of magic from Ian.

The second event is the Christmas Party on Saturday 15 December 2018. Vineyard starring Paul McCormick will, as he did at last year`s sell-out event, be entertaining guests with a great mix of classic songs that filled the dance floor all night... but not too loud that you can`t still talk! Food will be the ever successful `all you can eat buffet`. Tickets are £17.50.

To encourage members to come to both events there is a multi-buy ticket at £20 for both. Tickets are available from the bar and will be issued on payment which can be cash or card.

If you had been at the Club between the 18th and the 24th August then you would have seen, or even met, some of our friends from Blau-weiss Tennis Club, Werne, Germany. Alvin Perkins, one of the coordinators of the visit, told me about the relationship between the two clubs whose members have visited each other in alternate years and enjoyed many good times together for 37 years. As well as tennis they have enjoyed walks in the Lake District & Yorkshire Dales, cycle rides, visits to historical sites, beach games and dine-ins or visiting restaurants. Our members have visited Werne during their Sim Ju, an October Market Festival which has been held since 1615 and also for the famous German Christmas Markets---`an absolutely brilliant time`. The visits to the two Clubs brings together adults and children to share experiences the highlight of the week being the competition for the coveted St Annes & Blau-weiss Tennis Shield which is engraved by the winners and kept for one year. This year St Annes managed to lift this trophy once again!

Many lasting friendships have been made and everyone enjoys the warm mutual hospitality in Werne and here in St. Annes. Alvin stresses that the group has always been an inclusive and friendly group of Club members who openly encourage members, families & friends to join in the activities/events organised. The group shares the same sense of humour, values, warmth & hospitality and overall enjoyment of life. The food in Werne isn`t bad either!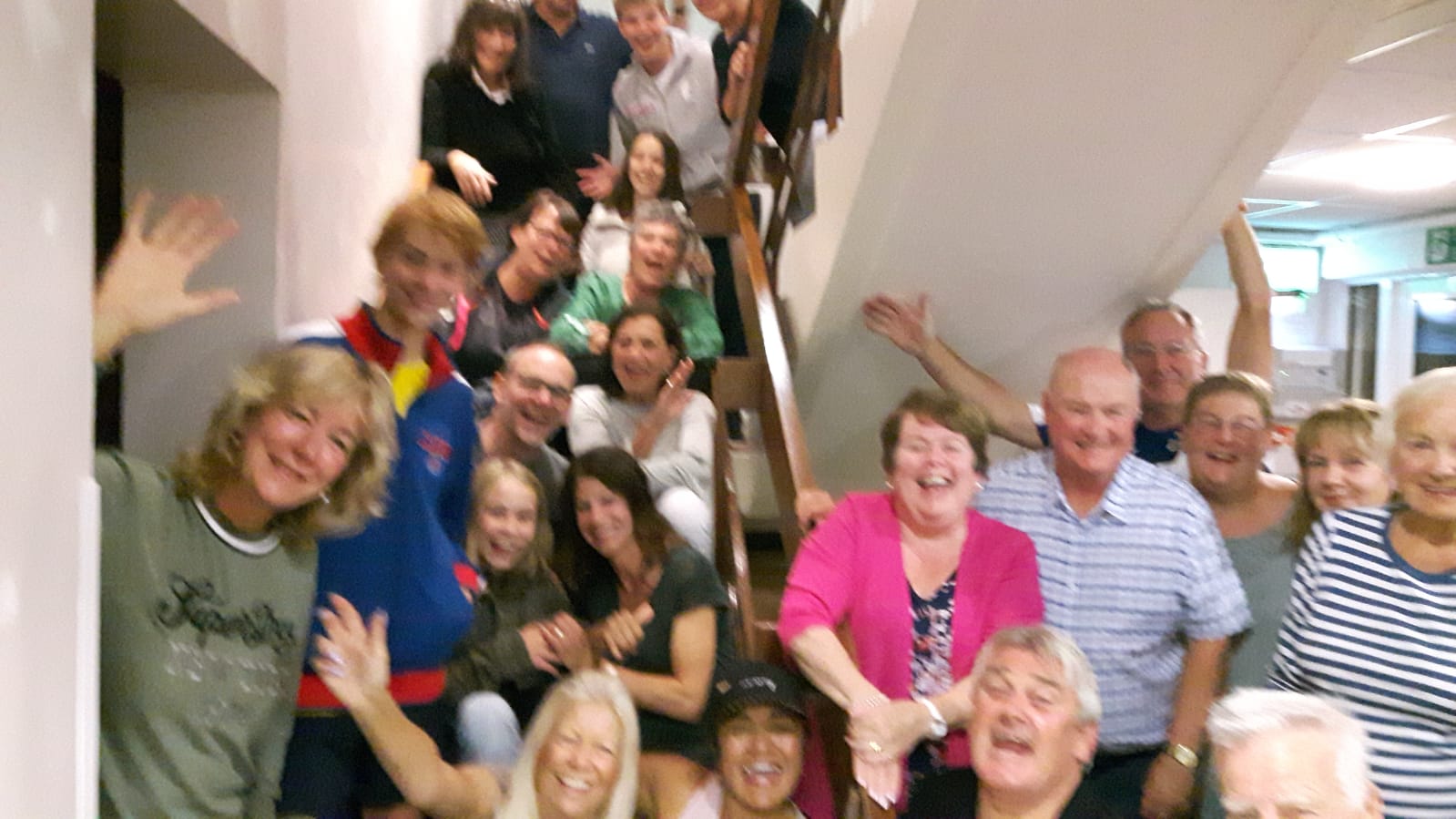 Final confirmation for our visit to Werne next year is currently awaited but expected to fit in with their Summer Party in the last week in August. Alvin asks that anyone interested should contact him and he will be delighted to provide more details. [e-mail: alvinsgerman@gmail.com. telephone number 07855515778].

VOLUNTEERING.
So far this year we have been delighted to see such a large number of members, some of them fairly new, who have given up their time to help in the organisation and running of events and in working for the Club. It is probably not a good idea to try to name them all as inevitably one or two would be missed but it may be worth listing some jobs volunteers are undertaking: refreshments & staffing the bar regularly; hosting events like Club Night, poker & backgammon evenings; keeping the grounds tidy including painting the benches and looking after the plant tubs; keeping records of the membership, organising social events and last but not least the high quality & visibility of tennis notices. The latter and the high quality of maintenance of the grounds have drawn unsolicited praise from visitors to the Club. This summer the outside hedges have been trimmed by a local farmer and we urgently need a volunteer to tidy up the inner hedges. Please contact Alex Goldie [tel.no. 07984594095] if you would like to help. Alex particularly asked me to thank Philip Robinson [recently seen outside with gardening tools in the pouring rain!] for tending the grass which appears to be coming back to life after the baking hot summer. The Committee would like to thank everyone involved for their ideas and hard work. Without these volunteers things would not be possible.

Two ideas being mooted at the moment are: [i] the setting up of a Social Committee following on from the successful and developing work of the Tennis Committee and [ii] starting a weekly Table Tennis Night--possibly on Wednesdays or Thursdays. If any of you are interested in either of these please contact a member of the Committee.

NEW YOGA STUDIO.

Early in September Crescent Yoga Studio opened at the Club offering classes to people of all levels and ages. The studio is purpose built and fully equipped for the practice of yoga. The Club is delighted to welcome this initiative led by Simone Lawton who is a certified Iyengar Yoga Teacher with many years of experience in instruction and in practice. Simone is dedicated to the teaching of yoga as developed by Indian yoga expert, BKS Iyengar, who practised for more than 80 years. He emphasised detail, precision and alignment in perfection of posture and breath control, the former developing strength, mobility and stability. Altogether he systemised over 200 class yoga poses and 14 different types of exercise for breath control ranging from basic to advanced thus helping students to progress gradually by moving from simple to complex poses in a step-by-step approach.

For the past 12 years Simone has welcomed yoga enthusiasts of all skill levels in classes, one-to-ones and for specific practice requirements. She invites you to come along, even if you have never done yoga before and see if `yoga can help you to be the person you want to be`.

Classes are held both in the morning and evening on Mondays to Fridays and further information can be obtained by telephoning Simone on 07837583637 or on the web-site Crescent Yoga

The Club would like to thank Alex Goldie for his work over three days to prepare the studio and make the room so attractive and professional in appearance and wishes Simone and her colleagues every success.

MEMBERSHIP.
Our Membership Secretary, Sarah Barraclough, is very pleased to report that membership has risen to 303. It is now vital that current members are encouraged to re-join and that we can build membership again next year. It would be helpful if members could e-mail Sarah of any improvements they would like to see at the Club which would encourage them to stay or that they feel would help to encourage new members to join.

FINALLY.

Although it seems a long time before February 2019 and the AGM we need to prepare for it now. At the AGM several positions on the Committee will become vacant as several members have been on the Committee for a long time and will be stepping down. Any members interested in standing for election are asked to contact Bel Greenwood. Please consider what you have to offer and think very seriously about standing for election.

I hope you enjoyed reading this Newsletter. It is very much on trial at this stage and consideration is being given to producing a similar version every 3 months. Its content is dependent on receiving information from members involved in different aspects of the Club`s activities and I would like to thank all those who contributed information for this and the first publication and Kenny Broadbent on the Tennis Committee for building this system.

If you have any suggestions or comments please contact the Committee.

Marion Nuttall