Summer 2019 Quarterly Newsletter
Newsletter Summer 2019 by Marion Nuttall. Secretary @ SALTSC | 20th June 2019
INTRODUCTION
Welcome to our mid-summer Newsletter, although as I am typing this the rain is beating on the window and it feels quite cold in the brisk wind. So like mid-Autumn!
The past three months since my last Newsletter have been very busy with lots going on both on the tennis courts and in the Clubhouse.

NEWS FROM SARAH BARRACLOUGH.
The Committee has been busy advertising and interviewing for a Tennis Head Coach. On Saturday 11th May adult and junior members volunteered to be coached by the two interviewees prior to their interviews. We thoroughly enjoyed ourselves but sadly Club Members, Committee Members and LTA representatives agreed that, despite seeing a range of skills, the right person was not available and the difficult decision was made not to appoint a Head Coach at this time. Thanks go to everyone who helped the interviewing panel to come to this decision.

In the meantime, Michael is coaching juniors, then adults, on Saturdays (11.45am-2.15pm on courts 4-6) and we hope to increase this in the coming weeks to a weekday evening as well. We are likely to re-advertise after the tennis season in the hopes that the right Head Coach will be ready to move to our lovely Club at this time.

In terms of developing the Club, the Committee is working on auditing our current provision and creating action plans which will structure our work over the next 12 months. If any members would like to see the plans please contact Sarah directly.

Finally we are hoping to make some general repairs to the clubhouse over the next weeks/months and really need your help. Please think about what you might be able to offer to support the Club. We need people to raise money for refurbishment, particularly to the gym, changing rooms and lounge and, if possible, we need people to lend a hand and use a paintbrush and to tell us if you have contacts where we can source equipment /materials cheaply. Please get in touch if there is anything you can do to help. The Club has already embarked on repairs to the leaking roof of the clubhouse, the gym and the bar.

I should also mention that we have received some complaints from neighbours about car parking and using what is a private road. This is the short road from Avondale Road to the left of the car park as you stand with your back to the Club. The road leads to Cavendish Road and is being used as a `short cut`. We ask you to be sensitive to residents` needs and very careful when you park your cars. It is sometimes difficult to park, particularly when there is a special event[s] at the Club but please ensure that you do not block access to the drives of any of the neighbouring property. Using the car park efficiently and avoiding wasted space would be helpful.

And finally from me much thanks go to the volunteers, particularly Barbara Reynolds and her team on refreshments, who helped at the County Junior Tournaments over the two Bank Holiday weekends in May which raised £415 for the Club.

FINANCE & MANAGEMENT.
Great strides have already been made in reducing expenditure in an effort to place the club on a sustainable footing going forward. Ken Broadbent & Robin Baddley have been working on a simple way of presenting live accounts for easy access by members following concern expressed at the AGM in February that the finances were somewhat opaque. Members will shortly be sent a link to a spreadsheet showing our weekly income and expenditure along with a live summary sheet.

Ken has also been redesigning the website which, as well as looking pretty, now shows the club`s LIVE CALENDAR filterable by Coaching, Tennis, Squash and Clubhouse Activity. Developed by Robin and based on Google Calendar this resource will be up to date and accurate as it is now the Management`s primary means of overseeing the activity at the club. Other features of the website include a Function Enquiry form and a `Join Us` form. All developed with a view to helping the club run more efficiently and with a minimal admin overhead.

The website should be regarded as a work in progress but many thanks go to Kenny & Robin for all their work & achievements which would have cost a lot of money if externally commissioned.

TENNIS NEWS.
MEN`S TEAMS. FYLDE LEAGUE
The men`s teams are having varied results so far this season. Talking about their positions in the leagues is meaningless at the moment as, due to the exceptionally wet weather, the teams have played different numbers of matches---for example some only two and others as many as five.
The 1st Team--Michael Brown [captain], Matt Adams, Clive Parkinson & Greg Whitehead have played two matches--losing one & winning one.
The 2nd Team [A] ---Stuart Masheter [captain], Lloyd Uy, Robin Baddley & Steve Ball--has won 1, drawn 1 & lost 1. The 3rd [B] and 4th [C] Teams are having a difficult season so far. Ashley Jennison [C Team Captain] praised the players who had stood in for injured members of his team with a respectful 1-3 loss against Penwortham A and for a `solid performance` against a strong Norbreck A Team losing 1-3. A number of players have represented the Club in the 5th Team so far this season---Ian McGuiness, Tony Battle, Charlie Newell, Steve Mealor, Jon Alex Barraclough, Richard Williams & Michael Ledford. They were top of the league after three games with wins against Lytham D and Garstang but losses against Barton and South Shore and a draw against Thornton C put the team down to 5th place. There is a good team spirit within the group and hopefully with just over half of the season remaining the Team will be successful in its forthcoming matches and improve the league placing.

LADIES` TEAMS FYLDE LEAGUE
The Ladies` first team consisting of Sarah Barraclough, Mercedes Blagbrough, Laura Chadwick & Shelagh Parkinson has unfortunately lost its first two matches, although they have been very close. Hopefully the season will improve.

The A-Team, captained by Maureen Pemberton, were hoping to continue with the pool of players that had been successful last season, but, as happens in clubs, some players had left. This resulted in the first team being short of players and consequently the A-team lost one of its regular players to the first team. However a number of club members, whose choice would not be `team tennis` have stepped in to play.
The team started the season well with two 4-0 wins against Fairhaven and Garstang. The match against Leyland was lost 0-4 after battling for over three hours with three of the rubbers going to championship tiebreaks and two of those losing by only 2 points -8-10 and 9-11. The team is geared up for the return fixture and will be practising championship tiebreaks!

RIBBLE LEAGUE.
The Club has entered only one team this year owing to only a limited number of ladies being available. So far it is `holding its own` in Division 1.

BOYS` UNDER 17 TEAM.
The team, John Barraclough, Finlay Meakin, Charlie Newall & Connor Robson, opened the season in Division 1 with mixed results. They lost the first match 2-4 in terrible weather against Lytham but won the next two matches--4-2 against Wrea Green and 4-2 against St. Chad`s. They were particularly pleased with the match against Wrea Green as they conceded a doubles & a singles match owing to an incomplete team.

The NATIONAL LEAGUE Team, captained by Stuart Masheter, has now completed its matches and stayed in the Division with a 2-2 result. Both matches the team won involved a successful `sudden death shoot out` for which the rules are quite complicated! A team has to nominate one of its first pair and one of its second pair to play a singles match tiebreak to 10 points. If the teams win one each you then have to use the two players not used to play a doubles tiebreak to 10 points and the winner of that is the overall winner. Fortunately the team won both singles match tiebreaks in both matches.

In the ROSCOE CUP the team, captained by Clive Parkinson, beat Norbreck 5-1 in the first round and is at home to Bellingham on Saturday 15th June.

The Club hosted two COUNTY JUNIOR BOYS CUPS in May. The first of these, u-14s- included six teams---Lancashire, East of Scotland, South of Scotland, Cumbria. Northumberland & Essex. The winners [Essex] and runners-up [Lancashire] were as predicted by LTA ranking. The u-10s was won by Cheshire.The standard of tennis was very high and the 3-day events extremely enjoyable. The referee, coaches and umpires thanked the Club for its `great hospitality` and amenities.

Entry is now open for the annual Lancashire Tennis Championships to be played in August in Bolton. Entry forms are available on the Tennis Noticeboard and the deadline for completion is 11th August 2019

On Saturday 13th July 2019 there will be a tournament following the completion of the Wimbledon Ladies Final which will be a good opportunity to meet and play with new members. More details will follow shortly.

SQUASH NEWS
Tim Davies [Squash Chairman] attended the AGM for the North West Squash League at the end of May. Next season teams in all divisions will play to 11 points each game, rather than to 15 as the 2nd & 3rd teams played to this season.
The Club will enter three teams again next season [in Divisions 2, 3 & 5].
At the moment Tim and Sarah are exploring the possibility of appointing a Squash Coach and anyone with views or suggestions are asked to contact the Committee.
Social squash continues on Monday evenings from 6.30pm during the Summer. All welcome.

OTHER NEWS.
DID YOU KNOW WE HAD A TWIN TENNIS CLUB IN GERMANY? - From Alvin Perkins.
We have had an annual exchange agreement with Blau Weis Tennis Club, Werne, Germany since 1981. This year we visit them for a week from Monday 19th--Monday 26th August.
One of the many highlights of the week is playing for the Tennis Challenge Shield where we all have a lot of fun. Germany v England. We won last year so this year the German team will be determined to keep the shield in their club.
Interested or want further information? Contact Alvin Perkins on 07855 575778 or Chris Brown on 07851 790207.
More information about the exchange can be found on https://www.tennis-werne.de/ or https://www.werne.de/de/tourismus/werne-entdecken.php

CONGRATULATIONS TO ONE OF OUR MEMBERS.
Some of you may not know Eva Graham (formerly Romanova) who joined the Club two years ago to take up tennis and is now almost a permanent fixture on the courts. She is now one of the keenest tennis players we have and currently plays in the Fylde Ladies` A Team. Sometimes, when the courts are wet, she changes her tennis shoes into gardening boots and holds gardening tools instead of a racket to help keep the grounds looking tidy.

Previously Eva reported being `keen on skating` - the understatement of the year! - as she was selected for the World Figure Skating Hall of Fame in Colorado Springs, USA earlier this year. Eva, dancing with her late brother Pavel, won the Ice Dancing World Championships in four consecutive years 1962, 1963, 1964 and 1965 and the European Championships in 1964 & 1965.
This year the Hall`s Legends` Sub-Committee considered contributions for over-50 years ago and selected Eva Romanova & Pavel Roman of the former Czechoslovakia. `The honour is given to people who are recognised and honoured within their respective countries and admired by figure-skating enthusiasts around the world for their significant contributions to our sport`.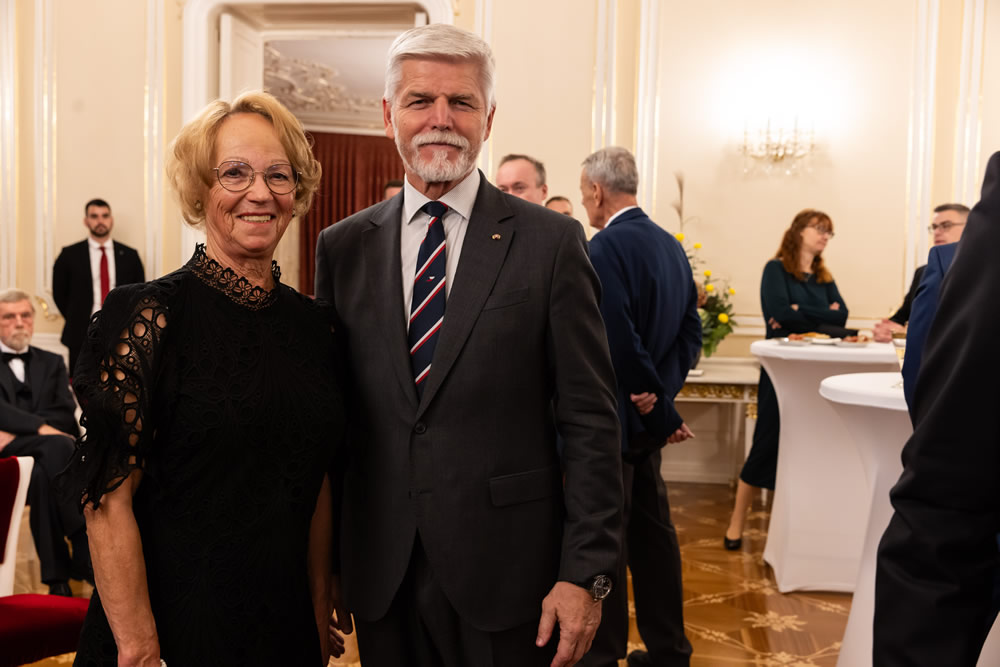 Well done and our congratulations, Eva. What an amazing achievement.

Before ending this Newsletter the Committee asked me to thank the many volunteers who make such a difference to the Club. They are involved in court maintenance, gardening, bar work, cooking, baking, cleaning and catering. The Committee welcomes members` suggestions/ideas for improvements--please complete the `Suggestion Sheets` in the Clubhouse.

Finally the Club has an Open Day on Saturday 22nd June 2019 and we encourage you to support the occasion. We do need more playing members especially ladies and juniors and if you are willing to help please sign the sheet near the bar in the Clubhouse. Michael Cartmell will be coaching his normal Saturday lessons and will also be available to talk to people about details of classes in the future.

Enjoy the rest of the Summer.
Marion Nuttall